What happened to Newcastle icons Xisco and Nacho Gonzalez?
Nostalgia
When the Newcastle United higher-ups secretly signed Xisco and Nacho Gonzalez in 2008, Kevin Keegan quit. But what are the players up to now?
Although it has stiff competition, the 2008–09 season was surely the nadir of the Mike Ashley era.
Managers came and went, Joe Kinnear swore and Michael Owen made a brochure so someone would sign him…
But Newcastle's worst decisions probably came in the transfer market.
In fact, when the club's upper management signed two little-known foreigners — Uruguayan midfielder Ignacio 'Nacho' Gonzalez (on loan) and Spanish striker Xisco (for £6 million!) — a furious Kevin Keegan left the club, lamenting a lack of control over transfers.
Keegan hasn't managed since. For Gonzalez and Xisco, however, Newcastle was just the beginning.
The duo barely played in England, but what has happened to them since?
Bravo
Cast your mind back to 1 September 2008, i.e. the midst of the global financial crisis, when you were eating cereal for dinner.
Business was collapsing. Newcastle United shirts still (cruelly) bore the name 'Northern Rock', the bank that lost your life savings down the back of the sofa.
Two weeks later, Lehman Brothers would go bankrupt, sending economic shockwaves around the world.
But on 1 September, transfer deadline day, Spanish agent Pedro Bravo brokered a £6 million deal between Newcastle United and Deportivo La Coruna for the transfer of Xisco.
The 22-year-old forward, who had scored nine league goals the previous season, would earn £60,000 per week.
Bravo popped a bottle of champagne.
The same day, Nacho Gonzalez, a 26-year-old midfielder with senior caps for Uruguay, arrived in Newcastle, signing on loan from Valencia.
At £26,000 per week, he was a relative bargain, though the circumstances around his arrival were equally baffling.
Keegan would later claim that Dennis Wise, Newcastle's hapless director of football, asked him to watch videos of Gonzalez on YouTube, and that the deal was a "favour" to a pair of South American agents.
The manager walked out three days later.
Newcastle
You might remember how well Xisco and Gonzalez did at Newcastle.
Xisco scored on his debut, a 2-1 defeat to Hull City that was also Gonzalez's first match.
And that… was as good as it got.
Gonzalez played just once more, coming off the bench the following week in another defeat before getting badly injured.
Xisco, meanwhile, managed seven Premier League appearances, failing to add to that debut goal — either during the season, or over the course of four and a half years as a Newcastle player.
With neither player in first-team contention after the early weeks of the campaign, everything started to unravel at Newcastle.
And by May 2009, even Alan Shearer couldn't save the club from relegation.
Today, it's fair to say neither Xisco nor Gonzalez is held in particularly high regard on Tyneside.
But life doesn't begin and end in the Premier League, and both players have managed to carve out pretty decent careers since leaving the North East.
They've done better than Dennis Wise, at least.
La Liga
Understandably, it took some time for both players to recover from the shambles of the 2008–09 season.
In the summer of 2009, Xisco joined Racing Santander on loan, while Gonzalez returned to Valencia, his parent club.
Xisco's new team struggled over the campaign as the striker scored just three La Liga goals.
One of those goals, however, was a late winning header against Xerez which ultimately helped Santander stay up after a tight relegation battle.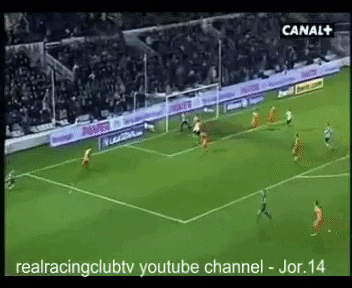 Gonzalez was having a harder time. He couldn't get a minute at Valencia — who, in fairness, did have Juan Mata, David Silva and Leeds favourite Pablo Hernandez at the time — so in January 2010 the Uruguayan went on loan to Levadiakos in Greece, where he scored twice.
Unfortunately, the 2010–11 season would prove to be a regression for both players.
With Newcastle back in the Premier League, Xisco vowed to fight for his place. And things started relatively well: in late August 2010, he set up a goal for Andy Carroll as Newcastle thumped Aston Villa 6-0.
But from then on he found himself out of favour, so in January he returned to Deportivo La Coruna on loan, hoping to rediscover his spark.
His two goals weren't quite enough to save Deportivo from relegation.
And yet it was somehow Gonzalez who had the worse season: Valencia shipped him out to Levante for a third loan spell in three years, and he ruptured his cruciate knee ligament in his third game, ruling him out for another season.
Sergio Ramos made the fateful tackle, naturally.
Parallel paths
The next couple of years brought marginally better fortune for both players.
In the summer of 2011, Newcastle somehow had the foresight to sign Yohan Cabaye and Demba Ba, and they let the unwanted Xisco join Deportivo once more, again on loan.
Gonzalez, now 29, sought a new challenge in Belgium, joining Standard Liege.
And although the Uruguayan only started four games over the 2011–12 season, he went on a blistering scoring run in 2012–13, plundering six goals in eight games at the start of the campaign.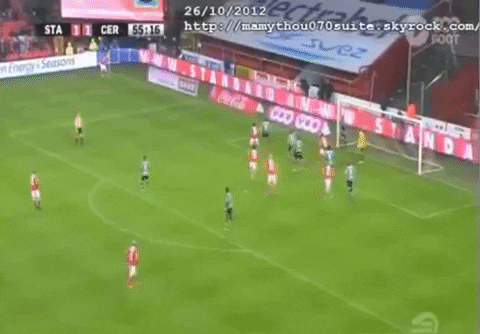 Five were penalties, but still.
Xisco had mixed luck over that period. He started just three games for Depor over the 2011–12 season but scored two goals late in the campaign that helped secure the club's promotion back to La Liga.
The next season, however, he again found himself at Newcastle, plodding around the training ground without much hope of first-team action, way off the standard set by the likes of Ba and Papiss Cisse.
The Spaniard finally left the club on 31 January 2013 as the Premier League club agreed to terminate his contract, and he joined Spanish second division side Cordoba the same day.
Xisco has been freed by Newcastle. I repeat, Xisco has been freed by Newcastle.

— Miles Jacobson (@milesSI) January 31, 2013
Curiously, that same day also saw Gonzalez head to the Spanish second division, joining Hercules on loan from Standard.
Their paths almost crossed, but when Xisco and his Cordoba teammates faced Hercules on 21 April, 2013, Gonzalez wasn't in the squad.
Finding your level
In his mid to late twenties, Xisco spent three and a half years thriving as a second-tier striker.
He became Cordoba's captain and helped the club get promoted in 2013–14. (And when the club tried in vain to avoid relegation in La Liga, he simply went on loan Mallorca to continue scoring goals in the lower league.)
He almost had the perfect send-off, too.
In June 2016, at the end of his Cordoba career, Xisco scored three goals across a two-legged playoff semi-final, but Cordoba still lost 4-3 to Girona, narrowly missing out on another promotion to La Liga.
Overall though, Xisco had managed to rebuild his reputation, proving himself a dependable physical forward who scored big goals in big games.
Gonzalez, happily, also found success over this period.
After five years in Europe that brought little more than loans and serious injuries, he returned to Uruguay in summer 2013 to play for Nacional in Montevideo, where he won two titles across three seasons.
Then 2016 brought further significant changes.
Still a faithful client of all-round legend Pedro Bravo, Xisco was mulling over his transfer options and presumably said to his agent: "Let me see Muang Thong."
Because Thailand's Muangthong United was where he went in July 2016. In new surroundings, he contributed four goals in five appearances to help the club win the Thai League T1.
They were already top when he arrived, mind you.
After his gap year, Xisco returned to the comfort zone of the Spanish second tier, where he spent two seasons with Osasuna, helping them win promotion — his speciality at this point — at the end of the 2018–19 season.
Gonzalez, meanwhile, had moved to Montevideo Wanderers in 2016, where he continues to play now, aged 38.
Destiny
If you thought it strange that Xisco and Gonzalez both joined new clubs in the Segunda Division on 31 January 2013, you'll be happy to know that the duo continue to strengthen their Dennis Wise-induced bond.
Because in September 2019, the 33-year-old Xisco packed his bags and headed to… yes, Uruguay, joining Montevideo outfit Penarol and becoming their first European signing since 1971.
Xisco scored five goals in 11 games at the end of 2019, and since the beginning of 2020 Penarol have been managed none other than Diego Forlan — a man who can surely squeeze a few more goals out of the former Newcastle flop.
On 21 April this year, Gonzalez's Wanderers were due to face Xisco's Penarol.
When that fixture eventually gets rescheduled, it should really be broadcast on NUFC TV.
Because at the end of the day, Xisco's terrible reputation in Newcastle (and Gonzalez's fairly bad one) really boils down to this:
One group of men — Mike Ashley, Dennis Wise, Derek Llambias and the gang — did their jobs terribly.
Then a pair of men — Xisco and Gonzalez — did their jobs to the best of their limited ability. It wasn't good enough for the Premier League, but it wasn't exactly their fault.
And finally, there was one man who did his job better than anybody else on the planet.
Yes, one man accomplished the moon landing of transfer brokerage. Pedro Bravo. Take a bow, son.
12 years on, Bravo's LinkedIn bio still brags about the Xisco deal — up there with bringing Sergio Ramos and Gonzalo Higuain to Real Madrid.
"Hago lo que sé y — sobre todo — sé lo que hago," he writes. I do what I know and — above all — I know what I do.
---
The curious case of Daniel Cordone at Newcastle United
The art of goal scoring: A tribute to Ba and Cisse's time at Newcastle United
Can you name Newcastle's top 30 goalscorers of the Premier League era?
10 stars signed or developed by Spurs & Newcastle target Luis Campos
---
---