Where are they now? A 'new Cristiano Ronaldo' for every year since 2008
Quick Reads
Cristiano Ronaldo is one of the most singular footballing talents of all time. But that hasn't stopped pundits from predicting the 'next CR7' whenever they can.
Over the last decade, a raft of promising youngsters — some better than others — have been compared to the legendary Portuguese forward. A few have shown glimpses of genius; others have done a Fábio Paím.
Could any of this lot reach the heights of the real Cristiano Ronaldo?
2008: Alípio Duarte Brandao
In the summer of 2008, Cristiano Ronaldo had just won the Champions League with Manchester United, scoring a towering header in the final against Chelsea.
That same year, Real Madrid signed a 16-year-old Brazilian midfielder named Alípio Duarte Brandao.
According to the Daily Mail, fans of Portuguese club Rio Ave claimed Alípio "was the most promising player to emerge in Portuguese football since Manchester United star Ronaldo came through the ranks at Sporting Lisbon".
Madrid defender Pepe added that Alípio had "a spectacular talent".
But the midfielder failed to make a first-team appearance at the Bernabéu and ended up playing for clubs in the UAE, Cyprus and Greece before moving to Brazilian second-tier side Fortaleza.
At 27, he has scored 14 career league goals.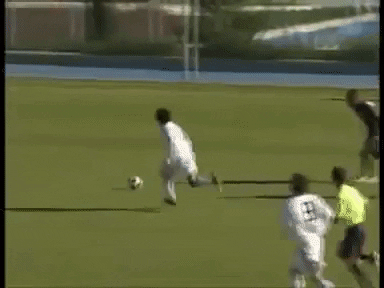 2009: Federico Macheda / Gabriel Obertan
Ronaldo left Manchester United in 2009. His shirt would be taken by Michael Owen, but those at United hoped various promising youngsters might fill the giant void in attack.
After Federico Macheda scored a dramatic debut goal for the club in April, former Lazio youth coach Volfango Patarca likened the Italian striker to Ronaldo.
"He was the real jewel of Lazio's youth team," Patarca explained. "He is tall and languid, speedy too, and that is a rarity — Federico definitely resembles Ronaldo."
There were other potential successors within the side too, and few more promising than a tricky 21-year-old Frenchman named Gabriel Obertan.
"I am not Ronaldo's successor," Obertan teased. "For now there is no comparison; I am just trying to be Gabriel Obertan."
After several years in the English second tier, 28-year-old Macheda now plays for Panathinaikos in Greece. Thirty-year-old Obertan, in Turkey's second tier with Erzurumspor, should have tried harder to be like Ronaldo.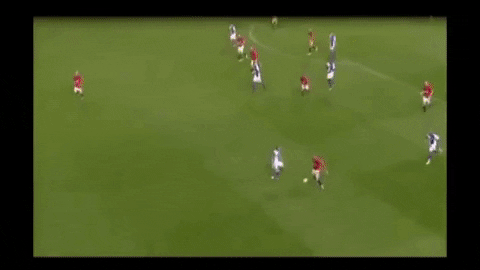 2010: Bruma
Very early in his career, Sporting CP youngster Bruma was labelled the "next Cristiano Ronaldo" by Portuguese publication A Bola.
He almost came to England too: a 2010 Daily Mail article linked the young Portuguese with Tottenham in a move that would have seen Roman Pavlyuchenko move the other way.
In the end, however, the youngster stayed at Sporting for three more years.
"I really like Cristiano Ronaldo," Bruma said in 2013. "I think he's got a lot as a player and I don't mind saying that I try to copy what he does. Who knows? I might be able to achieve what he's done one day."
In 2019, 24-year-old Bruma joined PSV after two years with RB Leipzig. He has nine senior caps.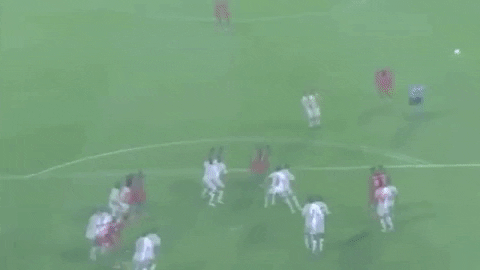 2011: Lucas Ocampos
Cristiano Ronaldo scored 53 goals in 54 appearances over the 2010-11 season, a preposterous tally that most players wouldn't dream of hitting.
But that didn't stop 17-year-old Argentine winger Lucas Ocampos from comparing himself to the Portugal forward.
"Everybody wants to be like Messi, but Ronaldo is the one I like," said Ocampos, then a River Plate player, in 2011. "I try to imitate him."
Now 25, Ocampos has already played for several European clubs, including Monaco, Genoa and AC Milan.
In 2018, he helped Marseille reach the Europa League final but left France a year later to join Sevilla.
2012: Gastón Ramírez
Portugal defender José Fonte has made some bad calls over his career. His 2017 transfer to West Ham, for example, turned out very badly.
And the centre-back has made some not-so-great player judgments too.
In December 2012, Fonte likened Southampton newbie Gastón Ramírez to CR7, who had somehow just enjoyed an even better season than the last, scoring 60 times in 55 games.
Fonte did, however, warn Ramírez that he would have to train incredibly hard to reach Ronaldo's level.
"Ability-wise [Ramírez] is up there with the best," Fonte mused. "His technique, creativity and vision of the game…are better than everyone else in the team at the moment."
Gravely, however, he added: "If you don't work, sooner or later you're going to start going down in your career."
Ramírez, not heeding the warnings, started going down in his career: spells at Hull and Middlesbrough were followed by a move to Sampdoria, and the midfielder missed out on Uruguay's 2018 World Cup squad.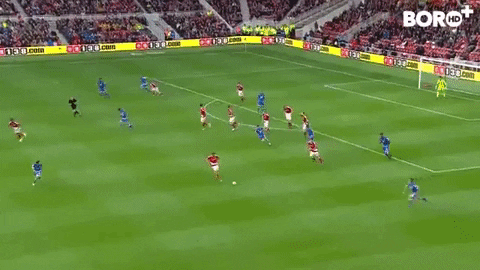 2013: Álvaro Vadillo
Rewind five years and the tabloids were full of stories about Álvaro Vadillo, an exciting Spanish winger on the books at Real Betis.
There was some justification behind the hype. When Vadillo made his debut in 2011 at 16 years of age, he became the youngest player to start a match in La Liga.
Rumours of a move to Real Madrid followed, and Vadillo was frequently compared to Ronaldo.
Though the midfielder is still only 25, his career to date has underwhelmed. Zero league goals at Betis preempted a move to second-tier Huesca in 2016, although Vadillo is currently back in La Liga with Granada.
2014: Wilfried Zaha
And Solskjaer has won it! Not the Champions League, of course, but the prize for silliest comparison of 2014.
In February of that year, the Norwegian cult hero argued that Wilfried Zaha — then frozen out of the first team at David Moyes' Man United — could become the next Cristiano Ronaldo.
"He is one of the best I have seen with the ball," Solskjaer said. "He can grow up to become a proper player like Ronaldo if he wants."
In truth, the Norwegian did stress that he didn't "really want to compare Wilfried with Cristiano", but then he went and compared them all the same.
Zaha made a permanent return to Crystal Palace in 2015 and has since become one of the Premier League's most exciting attackers.
Aged 27, he has 17 caps and five goals for the Ivory Coast.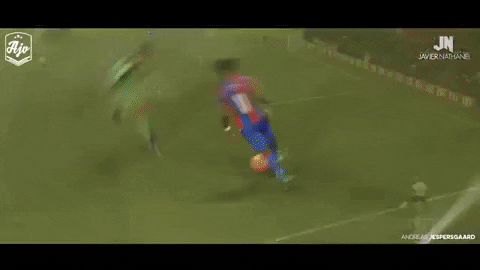 2015: Gonçalo Guedes
As a teenager, Gonçalo Guedes was frequently compared to Cristiano Ronaldo after impressing in Benfica's B side.
But 2015 was a bad time to be compared to Ronaldo, who had just reached his highest ever goal tally: 61 goals in 54 appearances.
Guedes had scored no goals in nine appearances that season, but strong showings over the next two years earned him a move to PSG in 2017, where he made eight appearances before joining Valencia, first on loan and then permanently.
The 23-year-old made over 50 Portugal appearances at youth level, which sounds impressive until you remember that Fábio Paím made 42.
2016: Anthony Martial
Continuing the pattern of former Manchester United forwards comparing new Manchester United forwards to Ronaldo, Louis Saha once argued the case for Anthony Martial being CR7 II.
"I hope Martial can emulate what Ronaldo did at United," he told the International Business Times in 2016. "Martial has got the ability, strength; he is skilful and he is hungry to learn."
Saha did, however, emphasise Ronaldo's absurd and unmatchable commitment to the profession.
"The difference when you compare any player to Ronaldo is that he was obsessed about his game," he said. "You know he doesn't sleep without thinking about football and that quality is really hard to see in other players right now."
Martial scored 17 goals in his debut United season — Ronaldo scored just six in his — but has struggled to replicate that form on a consistent basis ever since.
2017: Diogo Jota
Wolves fans may secretly harbour hopes of signing Cristiano Ronaldo — they already own half the Portugal squad, after all — but they'll be happy to know that they already have the next CR7 within their ranks.
Diogo Jota has been frequently compared to Ronaldo and 37 goals across three seasons have made him a firm favourite at Wolves – but not Ronaldo.
"He could be the successor to CR7," admitted Boavista manager Jorge Simão in 2018. "I'm not afraid to say it as I think it could happen. He has the potential for it."
Jota has made two senior appearances for Portugal to date.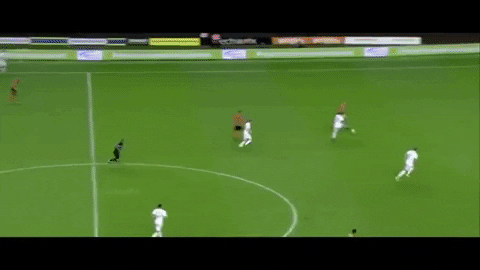 2018: Rafael Leão
In June of 2018, The Sun linked Manchester City with teenage Sporting forward Rafael Leão, another "new Cristiano Ronaldo", who had made just three senior appearances for his club at the time.
But Sporting has been a difficult place to be recently, and after enduring the political turmoil there, Leão joined French side Lille in August 2018.
Eight Ligue 1 goals in his debut campaign earned a move to AC Milan, which is promising.
2019: Joao Felix
Moving for €126million as a teenager is always likely to generate a certain amount of hype, so it should come as no surprise that Felix was compared to his fellow countryman after Atletico Madrid smashed their transfer record to sign one of the most sought-after prospects in Europe from Benfica.
But Benfica youth coach Bruno Lage tried to play down such comparisons, telling CNN: "It's unfair the comparisons that are made between João, who is starting his career with one of the best players of all time like Cristiano Ronaldo.
"I'd like to see João be true to himself and keep the attributes which distinguish him from the others. He doesn't have to compare himself to Ronaldo."
---
Where are they now? A 'new Lionel Messi' for every year since 2006
Fábio Paim: The wonderkid Chelsea and Jorge Mendes couldn't save
Can you name every Champions League final goalscorer since 2000?
17 of the best quotes on Cristiano Ronaldo: 'He could score on wheelchair'
---
---